Bellary Tuskers vs Belagavi Panthers: Belagavi panthers should find ways to stop Krishnappa Gowtham
This year's edition of ongoing Karnataka premier league has reached its peak as all the league encounters have been completed and the tournament is gearing up for its first qualifier today. The first qualifier of the tournament will be played between Bellary tuskers and Belagavi panthers today 7 pm at Srikantadatta Narasimha Raja Wadiyar Ground at Mysuru. Interestingly both these teams have started their campaign by facing against each other. Bellary tuskers had a quiet outstanding tournament as they have won 4 out of six matches in the tournament. But both of their defeats came only in short margins. They are riding high on the form of Krishnappa Gowtham who has taken 19 wickets so far in the tournament also hit a century in his last match in their league stages. So today it is really interesting to see how they are doing against Belagavi panthers who are also having a quiet outstanding season in the tournament.
Belagavi panthers on another hand stunningly started their campaign by winning first three of their matches but suffered back to back defeats in the next matches. Star batsmen Manish Pandey has provided a much-needed boost for their side but he left midway of the tournament due to his national commitments. One of the major reasons for Belagavi Panthers success is they are playing as a unit and they can able to win the crucial moments of the game. For instance, the tournament was highly interrupted due to rain in initial stages and during that time it is all about winning the crucial moments of the game according to VJD method and they have done it in style. That is the major reason for their success in the tournament so far.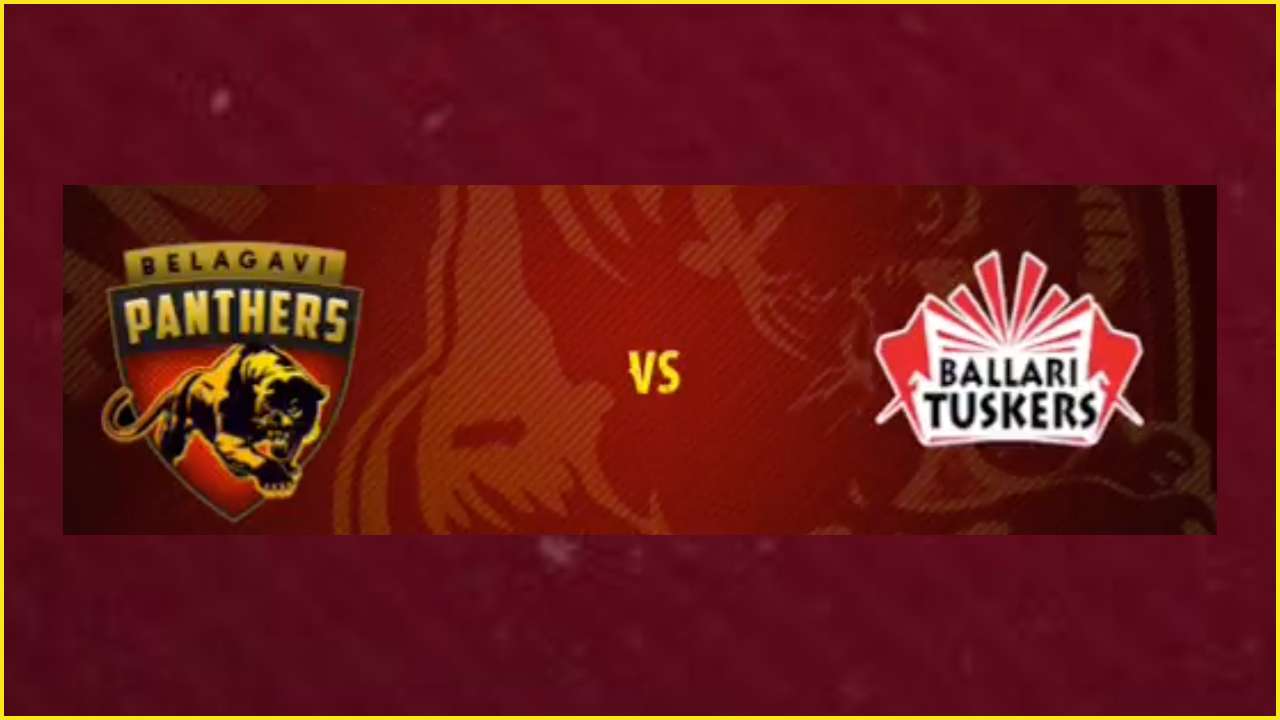 Pitch report:
With rain threads still looming and heavy rains are not expected so you can a full match without any rain intervention. Out of six matches played at Mysuru ground 5 of them won by the teams that chase the total. Pitch looks different under lights and makes life difficult for the bowlers. in first innings they are getting some early movements so batting second will be the right option for the toss winning captain.
Expected playing XI:
Bellary Tuskers:
Abhishek Reddy, CM Gautam (C), Devdutt Padikkal, CA Karthik, Krishnappa Gowtham, Sharath Srinivas, Abrar Kazi, KP Appanna, Bhavesh Gulecha, Prasidh Krishna, Zeeshan A Sayyad.
Belagavi Panthers:
Arshdeep Singh Brar, Stalin Hoover, Ravikumar Samarth, Dikshanshu Negi, Abhinav Manohar, Mir Kaunian Abbas (C), Shubhang Hegde, Ritesh Bhatkal, Avinash D, Darshan MB, Zahoor Farooqui.
Players to watch out for:
Bellary Tuskers:
CM Gautam:
One of the seasoned campaigners in Karnataka domestic batting line-up Gautham has been the consistent performer in Karnataka premier league so far. But in this season he looks little off-color and he will look to make most of the opportunity to bring back to form that will help his side to seal the victory.
Krishnappa Gowtham:
Krishnappa Gowtham has been in the form of his life. He has created a history by taking 19 wickets in a single season of the Karnataka premier league. He will look to continue the same momentum that will help his side to qualify for finals without many hurdles.
Belagavi Panthers:
Ravikumar Samarth:
Ravikumar Samarth is one of the experienced campaigners in Karnataka cricketing circles and he has been quite consistent for his team and his contribution is vital for teams success today. So he will look to play a key role that will help his side to earn a final berth.
Arshdeep Singh Brar:
The highly talented youngster who is expected to reach several heights in coming years so his team will at him to deliver a strong performance today and better performance will take him to reach several heights IN upcoming domestic season.
Final thoughts:
Both the teams are equally poised but Krishnappa Gautham factor is giving a slight edge for Bellary Tuskers. So if Belagavi panthers want to win then they should stop Krishnappa Gautham. Otherwise chasing will be a wiser option for both the teams.